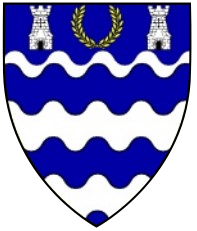 ABOUT BARD'S KEEP
The largest of cantons on the Island of Oʻahu, Bard's Keep covers the central, leeward and north shore areas of the island bordered on the east by the Koolau Mountains. Includes Salt Lake, Halawa, Joint Base Pearl Harbor and Hickam, Aiea, Pearl City, Waipahu, Waipio, Mililani, Wahiawa, Schofield, Wheeler Field, Haleiwa, Waialua, Waimea, Sunset, Mokuleia, Makaha, Waianae, Maili, Nanakuli, Makakilo, Kapolei, Kalaeloa, Ewa and Ewa Beach.
* It should be noted that members who live in Pupukea area sometimes call themselves members of Bard's Keep. In the geopolitical way of the Cantons, this area is somewhat contested. Other contest areas include Fort Shafter (betwixt Bard's Keep and Torvald), Kalihi Valley (betwixt Bard's Keep, Torvald, and Castle North), and Nuuanu Valley (betwixt Torvald and Castle North).
** Should also be noted that Bard's Keep is full of pirates and scallywags.
OFFICERS

SENESCHAL
Lord Andrew of Fairburn
MEETINGS
Members of Bard's Keep meet regularly on Saturdays around 4pm at the Neil S. Blaisdell Park in Pearl City unless the weather is too extreme or an event is planned.